Angels Care and Learning Center
Reviews
The staff are so great with the kids. My girls look forward to going to daycare each morning. When I pick them up they are always in cheerful moods. It seems each person is really invested in the well being of the kids from the management, person making the meals and all of the teachers. My kids speak fondly of everyone they are around at daycare.
This is a special place for our family. As a working single mother, I find peace in knowing my child is taken care of during the day while I am working. Angels Care & Learning Center truly strives to ensure all children's needs are met!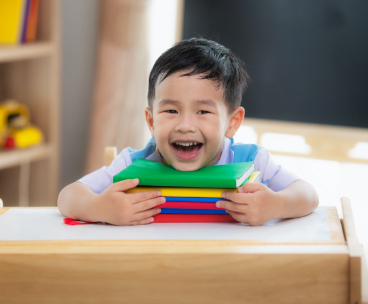 My little one started going to Angels Care late this school year. I needed her to be in a center that would offer long hours of care, healthy meals, a great curriculum, and truly caring and friendly teachers. It is hard to find all in one place. But this center has met my expectations so far. My little one didn't even need transitioning measures for she felt comfortable since day one. And best of all, she will complete pre-K year here since they Partnership with AISD. I would totally recommend this center for your kids.
I absolutely LOVE this daycare!!! I love the fact that just about everyone working there is bilingual, it helps my older daughters not forget their spanish and i'm sure it will help my 6 month old learn spanish as well. The girls working there are always super friendly and I love that my children stay there happy and come home happy! I know my children are safe and genuinely cared for there. I can't stress enough how much I love this place! I will recommend it to anyone looking to put their little ones in daycare.